The Great Ghost Thief Giveaway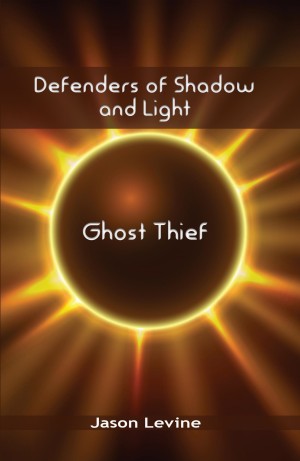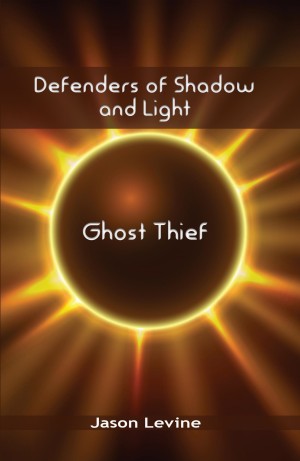 You might have heard that I've published a book – Defenders of Shadow and Light: Ghost Thief. It's a tale about a thief named Murray Gastev. Murray's just going about his day to day life "liberating" items in exchange for cash – as thieves often do – when he winds up getting fantastic abilities.
Murray finds that he can pass through walls and float about. There's only one problem, though. He can't really control his abilities. Alright two problems. He also can't breathe while "ghosting." Oh, and there's the little issue of a "Dark One" who hunts and kills people with powers.
The story is the tale of how Murray meets up with other people who can help him use his powers and the great threat he encounters along the way.
Of course, this book is just the beginning. This is the start of a likely trilogy and I've already written one of many short stories based in the same universe. (The character in my short story is likely to appear in Book 2, so the short story can be her introduction.)
With as much enjoyment that I got from writing this book, it would be a shame if it sat on the virtual shelves of Amazon.com and nobody read it. So I'm trying to get the word out with a giveaway. I want to make this fun, so imagine that you inhabited the world of Ghost Thief and were granted special abilities. Given that people in this world don't tend to put on colorful costumes and act like superheroes, what ability would you like to acquire and how would you use it? Perhaps you'd get super-speed so you could run into work – avoiding traffic and cutting your commute time down. Or maybe you'd like super-strength so you could vacuum behind the sofa with ease. Perhaps you're a parent who would choose the ability to heal a person's injuries and illnesses with a touch so that you could make your child feel better when they are ill.
Giveaway
One of my readers will win a signed copy of Defenders of Shadow and Light: Ghost Thief. To enter, follow the steps in the Rafflecopter widget below.
The contest starts today, November 14th and ends at midnight on December 19th. You must leave a valid e-mail address to enter so that I can contact you for your mailing address once the giveaway is over. Your e-mail address won't be used for anything else – unless you sign up for my newsletter in which case it will be used to send you periodic updates. It will not be shared with anyone else. I will select the winner using Rafflecopter and contact you via e-mail. You will have 48 hours to claim the prize. If there is no response, another winner will be selected. Open to Continental U.S. residents only.