GeekDad Book Giveaway Winner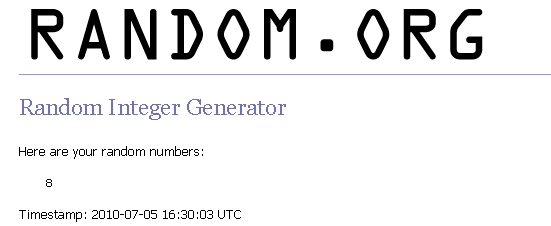 The GeekDad Book Giveaway has ended. I used Random.org to pick a winner among the 25 entries.
The winner is comment #8 made by Kevin(The DADvocate). I've e-mailed him and he has 48 hours to accept his prize. Congrats to Kevin and thanks to everyone who entered. For everyone who didn't win, you can purchase the book for under $10 on Amazon.com. It is even eligible for free shipping if you spend $25 or more.