Geeky Zodiac Fun
A couple of days ago, ThinkGeek tweeted this (highly accurate) Geek Zodiac.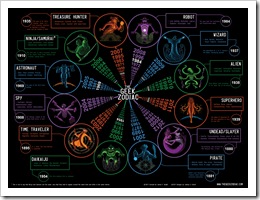 (Credit Where Credit Is Due: This is from TheGeekZodiac.com.)
At first, we had some fun with this, finding out where each of us fall in the zodiac.  I'm a Superhero, B's a Undead/Slayer, NHL's a Time Traveler, and JSL's a Treasure Hunter.  (So *that's* why he loves humming the Indiana Jones theme song!)  After figuring out our extended family, though, we moved on to other things.
Until, that is, WiredGeekDad tweeted about President Obama being a wizard.  They were referring to this totally non-photoshopped photo.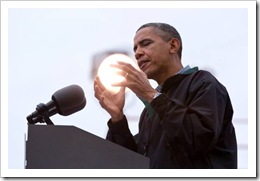 This photo was taken by AP's Carolyn Kaster.  She got the angling just right so that it looked like Obama was summoning a fireball.  (I don't think debate moderators will allow that as a rebuttal, Mr. President… Then again, how would they stop him?)
Suddenly, the geek zodiac sprung back to my mind.  Could it be?  A quick check of Wikipedia (for President Obama's birth year) and the Geek Zodiac revealed: President Obama is a Wizard in the Geek Zodiac.  Surely, this isn't a coincidence.  (Obligatory: Don't call me Shirley.)
Being a geek, I couldn't let it end at this.  I suddenly had to know just what each of the Presidents' Geek Zodiacs were.  Here are the results.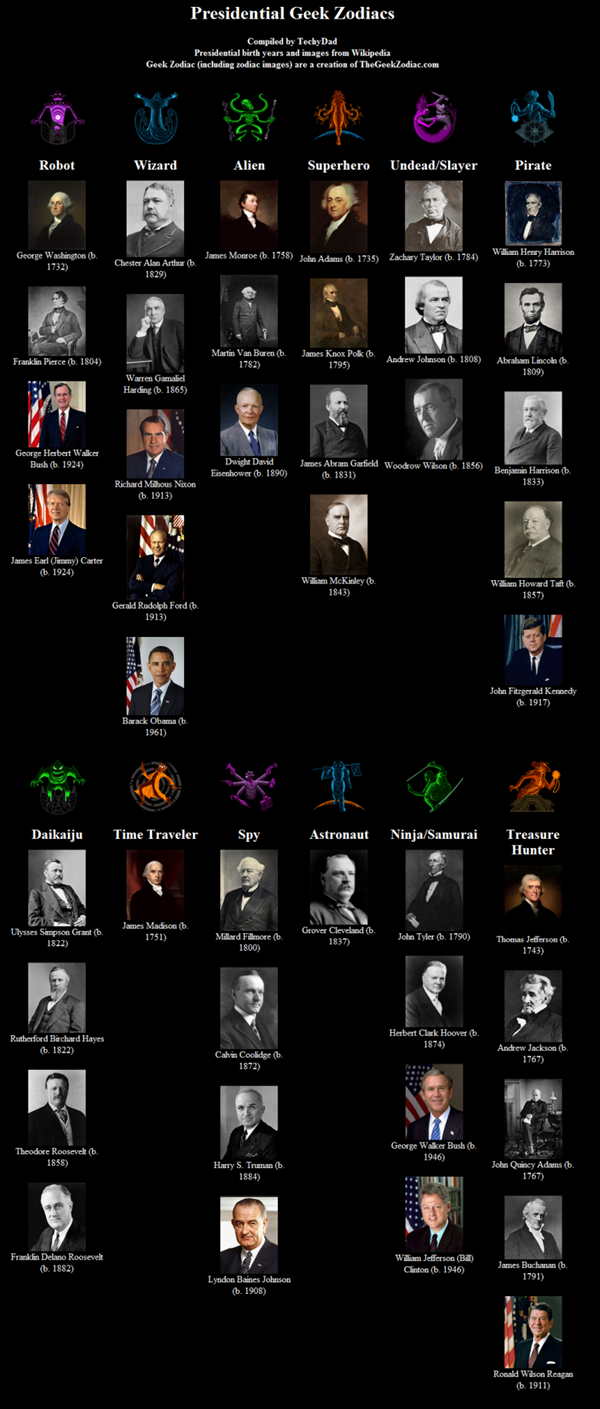 (Click to expand that. )
Some interesting items of note:
James Madison was the only Time Traveler President.
Grover Cleveland was the only Astronaut President.
The book and movie were wrong.  Abraham Lincoln wasn't a Slayer (Vampire Hunter), but a Pirate.  (Eyepatch and stovepipe hat? Why not?)
Both Bill Clinton and George W Bush were Ninja/Samurai.  (No political commentary intended.)
The father of our country (aka George Washington)? A Robot.  I'm betting he was a Presi-bot built by Ben Franklin.
We have had 3 Alien presidents: Martin Van Buren, Dwight D Eisenhower, and James "Face Hugger" Monroe.
The three most popular groups for Presidents to come from (with 5 each): Wizards, Pirates, and Treasure Hunters.
What Geek Zodiac sign are you?