Splitsville: Two Stories of Bowling Fun In Downtown Disney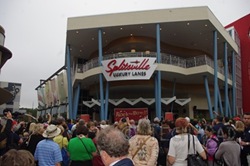 There is a lot to do and see in Disney World.  You can ride rides, meet characters, eat great food, and bowl.  Yes, I said bowl.  Yesterday, in Downtown Disney, Splitsville officially opened.  While I was there earlier this month, I got the chance to preview the new two story bowling alley.
The first story contains ten lanes and features a sushi bar, seating areas for eating, a shop, and a bar (of the drink variety).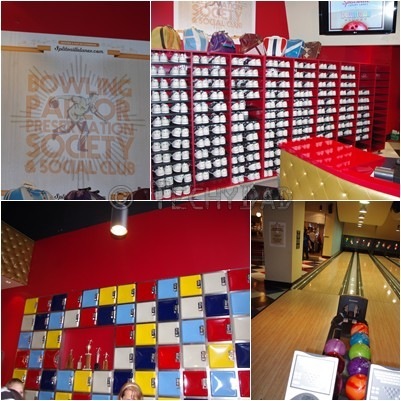 Up the escalator is a second level of bowling alleys (twenty additional lanes), billiard tables, more seating for meals,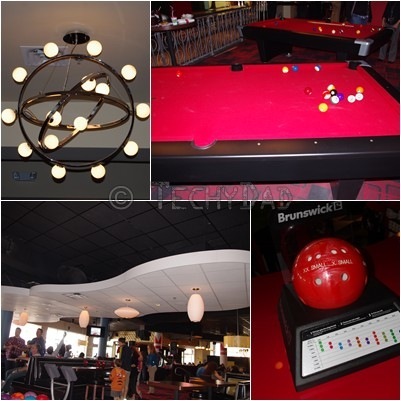 While I didn't get to bowl (the lanes filled up quickly), I did get to wander around, try the food (very good), and take in the ambiance.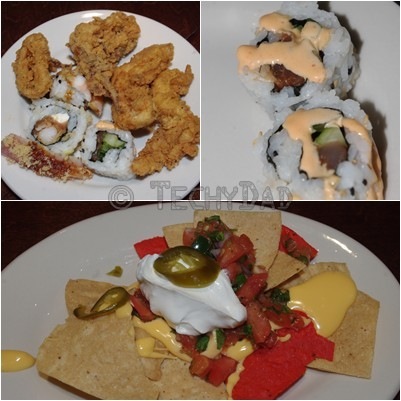 There are plenty of retro looking signs as Disney touches.  When I ran into Steve Barrett (aka Hidden Mickey Guy), he pointed out a hidden Mickey on a painting of an orange on one wall.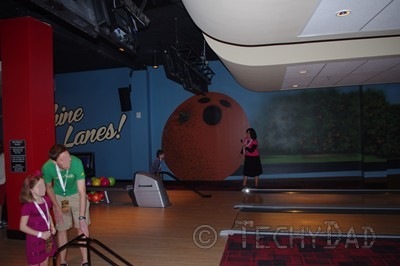 My only warning with Splitsville would be regarding children with sensory issues.  When we went, there was loud music playing upstairs.  If this is to be a regular feature of Splitsville, families with sensory issues would be better off staying downstairs.  No matter which level you stay on, though, Splitsville looks like it will be a very entertaining addition to Downtown Disney.
Disclosure: I was invited to the New Fantasyland media event December 5th through 7th. Disney paid for my travel, our park tickets, room, and a few other items. I was able to take B along as my guest, but we paid for her own travel as well as an extra night in the resort. The opinions expressed above are my own.