Designing a Car on Disney's Test Track
Test Track has long been a favorite of mine.  I always loved riding in the car as it got put through the paces of testing.  Then, at the end, it would zoom outside for a fast loop around the track.
When they closed it down for revamping, I was intrigued.  Then, I heard that the new Test Track would let you design your own cars.  I wondered how they would do it.  Then, in December, I got to find out.
When you first enter, the change is immediately apparent.  Instead of a "factory testing grounds" atmosphere, Test Track now seems futuristic with many types of concept cars.
You are given a white card.  These are tapped against a small glowing circle to link the station you are at with your car design.  If you take the Fast Pass line, you will be given thirty seconds to customize some pre-built car templates.  However, if you go on the regular line, you get five minutes.  That might seem like a lot of time, but there are a lot of options.
First you select your vehicle type.
Next, you draw the outline of your car.
You can then refine it to maximize capability, efficiency, responsiveness, and/or power.  (This is a recurring theme.  Nearly everything you do affects those four variables.)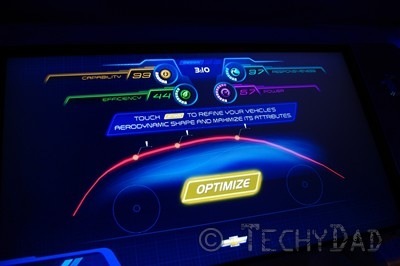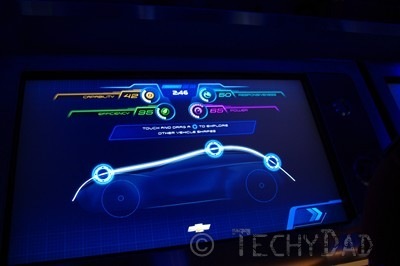 Next, you further customize the sculpt.
Then, you drag the wheels together or apart to adjust the length.
You drag the headlights apart or together to set the width to your liking.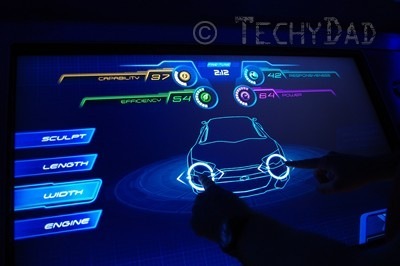 And you choose your engine.  (I went for the power-filled Plasma Burner.)
You can customize the face of the car by dragging elements of it around to reshape the car.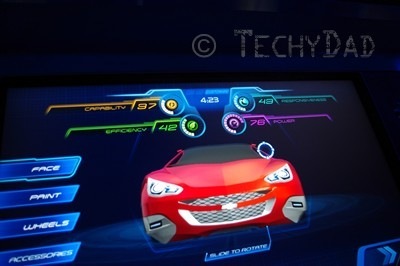 You can paint it any color you desire.
And even add graphics.  (Flames make cars go faster, right?)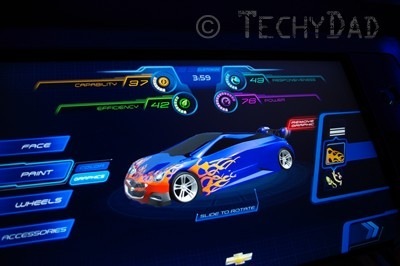 Next, you get to choose which wheels you want to use for both the front and back.  You can even resize them to your liking.
Finally, it's time to accessorize the front, hood, side, top, and rear.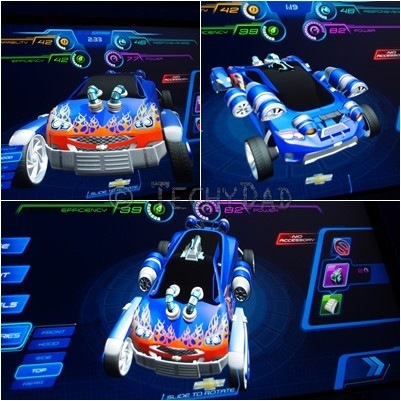 At last, your vehicle is ready!  (Tip: You can spin it around to see all sides.)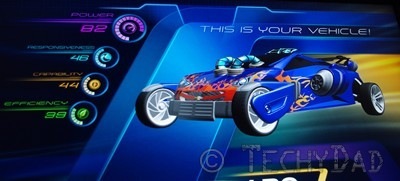 The design possibilities are endless!
With your car designed, it's time to ride on Test Track.
Disclosure: I was invited to the New Fantasyland media event December 5th through 7th. Disney paid for my travel, our park tickets, room, and a few other items. I was able to take B along as my guest, but we paid for her own travel as well as an extra night in the resort. The opinions expressed above are my own.