Another App Bites The Dust – Goodbye TweetDeck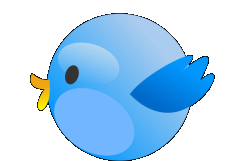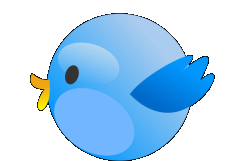 On Friday, I was checking some news items when I stumbled upon a note about TweetDeck.  For those who don't know, TweetDeck is a wonderful Twitter client that lets you read your stream easily as well as view additional columns for users, searches, or lists.  This is my preferred Twitter client.  I don't know how I'd keep up to date with Twitter without it.
Unfortunately, it looks like I'm about to find out.
As of May 7th, TweetDeck's Android, iPhone, and Adobe AIR versions will cease to function.  (The web app will continue to work.)  The reason behind this is the impending Twitter API upgrade.  The 1.0 version of the Twitter API is being retired in favor of the new 1.1 version.  TweetDeck is based on version 1.0.  TweetDeck's team made the decision to focus all effort on the web version of the application and thus shut down the rest.
First, Google Reader and now this.
Of course, this meant that I went on a hunt for a new favorite Twitter client application.  My initial step was to list all of TweetDeck's features that I liked and that I'd like to see in a new Twitter client.
1.  I like that TweetDeck allows me to show lists and searches as columns.  Users as columns is nice, but I don't actually use it that often.  (Mostly during Twitter parties and then I can use TweetDeck's web version.)
2.  I like getting notifications for updates not just for mentions or direct messages, but for said lists and searches as well.  (Notifications for my main timeline aren't needed.  Since I'm following over 1,000 people, there's no way I can keep up with everyone.)
3.  Handle multiple accounts.  (After all, I do have the @FollowerHQ account even if I don't use it often.)
I began trying a few apps from the Google Play app store.  UberSocial looked nice initially, but wound up missing key features.  (Namely, it couldn't save searches and lists as columns.)  Then, I decided to try out the official Twitter app, but found it extremely limiting.  (Which is odd since Twitter actually owns TweetDeck.  I'd think they'd want to fold TweetDeck's features into the main Twitter client.  If they do, I'll revisit the app, but for now it's MUCH too limited feature-wise.)
I had a recommendation of Falcon Pro, but it costs $1.96.  I don't mind paying, but I'd like to be able to try it first.  I'd hate to pay only to find out that I don't like the application.  Besides, this review says that it doesn't have push notifications.
For now, I've settled on Plume.  It's not perfect.  For one thing, while it lets me use a list or search as a column, it won't show me notifications on new tweets in these areas.
What Twitter app do you use?  If you are answering TweetDeck, what will you move to when TweetDeck shuts down.
NOTE: The "cutie bird" icon above is by Luen and is available from OpenClipArt.com.