Nana The Dandelion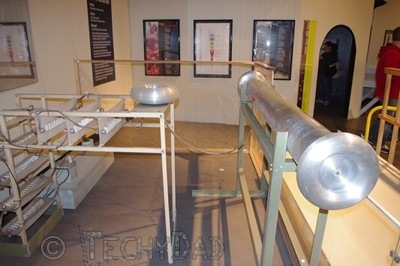 We visited the Museum of Innovation and Science (aka MiSci) this past weekend.  While I'll write more about that another day, I wanted to focus on their Bridge-Of-Fire electrostatic exhibit.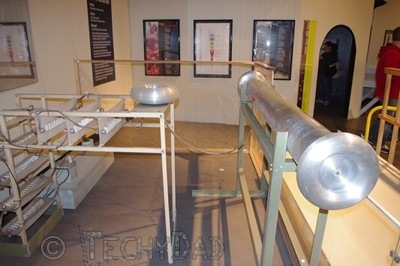 You walk onto the platform, put your hands over the metal tube, and wait.  Of course, DON'T TOUCH THE TUBE!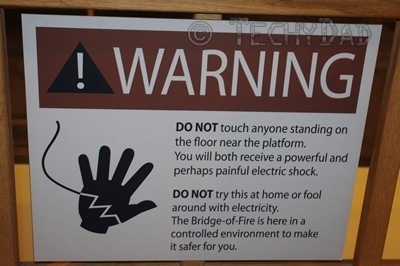 I did this without reading the instructions.  (ALWAYS READ THE INSTRUCTIONS!)  If you do touch the tube, you'll get a very painful shock.
Anyway, while you are standing on the platform, the electrical charge will build inside you and eventually make your hair stand on end.
Ok, maybe not my hair.  How about B's hair.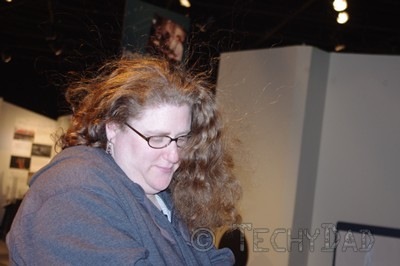 A little better.  JSL's hair?
Now we're talking, but for a real hair-on-end photo, we need to turn to B's mother whom the boys call Nana.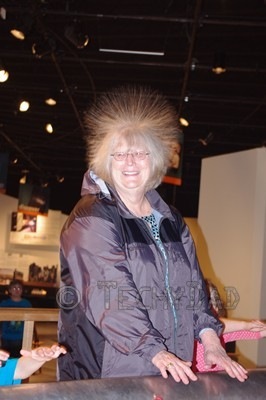 Or who will, from now on, be known as Nana Dandelion.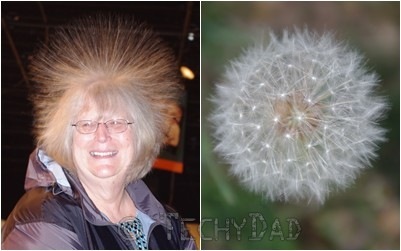 See the resemblance?