The Post-Halloween Crafting Blues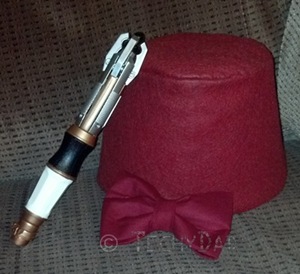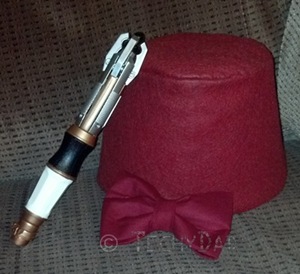 Halloween has come and gone and while my kids are still happy with their candy gains, I find myself a bit sad.  For the past few months, I had been planning my fez and bow tie crafting projects.  I researched options, printed out patterns, bought materials, and spent time cutting, sewing, and hot gluing the pieces into place.  I even had to make some judgment calls when my available supplies didn't match what was called for.  (Why must bow tie clips be so hard to find in local stores?!!)  In the end, I had a very nice fez and bow tie set.  They are – to quote Matt Smith's Doctor – cool.
However, now that they are done, I'm unsure of what to do next.  I have enough material for another fez and at least one more bow tie.  My boys have expressed a desire for their own fezzes and JSL wants a series of bow ties for his stuffed animals.  (I wasn't willing to buy him two $35 bow ties for his stuffed animals, but I'm willing to sew a few for him.)
Beyond repeating these projects, though, I'd like to try something new.  Perhaps I'll make my boys some Teenage Mutant Ninja Turtles hats.  Or maybe I'll seek out some TARDIS pillow or blanket instructions.  I might even try making an Adipose.
I'm not sure what, but I'm on the hunt so any suggestions would be appreciated.  My main limitation is that any sewing projects need to be able to be completed via hand stitching as I don't have a sewing machine.  (I'll admit to having drooled over them, and I would love to get one, but I'm not sure where we'd put it.)