The Great Android Phone Move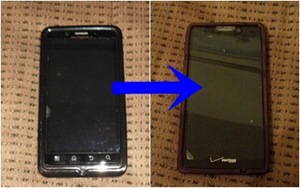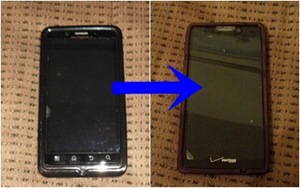 Last month, I wrote about my reluctance to upgrade my phone.  Well, last week, after one too many times with my battery dying too quickly, I decided to bite the bullet and upgrade.  B showed me some of the phones she had gotten from being a member of the Verizon Lifestyle Bloggers program and I selected the Droid Razr HD.
We had already obtained a new SIM card for the phone (something you can request for free from the online live chat on Verizon Wireless' website) so all that I needed to do was switch my plan to use that phone, move my apps and data over, and set all of my apps and phone options.  Switching my phone over was simple on Verizon Wireless' website.  So was setting up my Google Play account on the phone.
At this point, I could have let Google Play install all of my apps for me, but I decided not to.  Over the years, I had installed many apps on my previous phone that I had used only a few times, but that I couldn't bear to uninstall.  To prevent instant app-overload, I decided to manually install apps as I wanted them.
With most of my apps installed, I went about moving over the data.  Some of my data was moved over by simply moving my microSD card from the old phone to the new one.  There were only two apps whose data I cared about.  In Doctor Who: Legacy, Google Play's cloud save feature moved my game over.  For My Muppets Show, I had contacted the developer ahead of time and they informed me of the process for moving my game over.
Some phone setting changes later and my new phone was all set up and ready to go.  I did keep my old phone on me for a couple of days in case I needed something that was on it, but I never actually did.
Now that I'm officially switched over, I'm only sorry that I didn't do this sooner.  The process went pretty smoothly and my new(er) phone is much nicer than my old one.  The screen has a higher resolution and it runs faster.  Best of all, I can use it for 10 minutes without worrying about the battery draining to 40%.
Have you changed phones recently?  How easy was it to move everything over?