A Late Bout Of Pumpkin Guts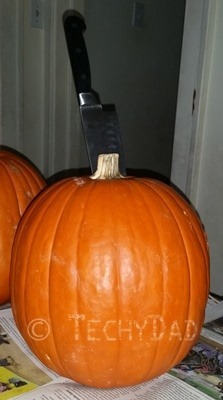 Halloween came and the boys got on their costumes.  We went out trick or treating and they collected plenty of candy.  They returned home, shed their costumes, and ate a couple pieces each.  We even welcomed trick or treaters at our house and gave out some treats.  However, something was still missing.  We had two, perfectly good pumpkins sitting in our porch uncarved.
Thanks to a combination of getting them late and a busy week, we just didn't have the time to carve them.  So the boys, sadly, went to bed on Halloween night without carved pumpkins flickering in the window.  We corrected this on Sunday by taking some time to carve our pumpkins.  Unlike the first time we did this, the boys were more hands on.  First, I sliced off the tops.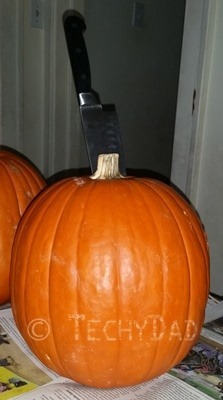 Next, the boys reached in and pulled out all of the seeds and guts that they could.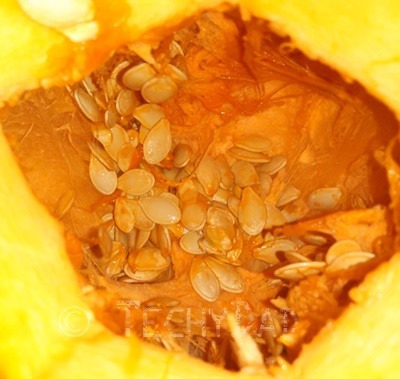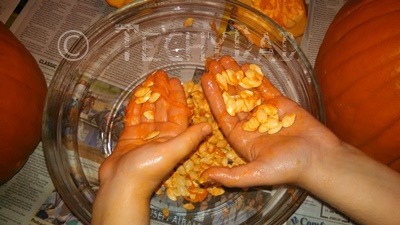 Finally, as I scraped the insides down, NHL and JSL drew the faces they wanted.  NHL made a monster and JSL made Captain America.  In the end, I needed to use a little pumpkin carver's poetic license on their designs.  (JSL's, for example, would have had a portion of the A floating in midair.  I'm not THAT good of a pumpkin carver!)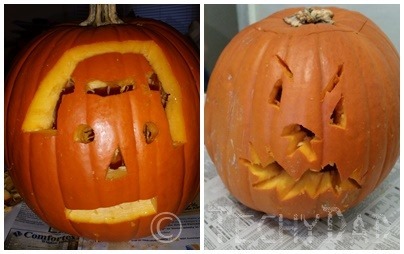 With the addition of some LED "candles", the pumpkins were set for some post-Halloween spookiness.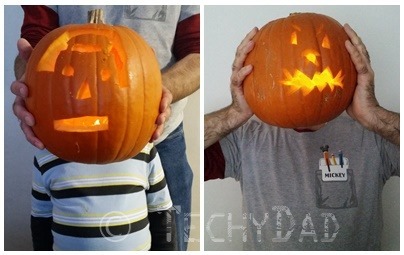 Sure, Halloween might be over, but this doesn't mean the fun needs to end, right?  And besides, those pumpkin seeds will taste really good roasted!