Holiday Decoration Nightmares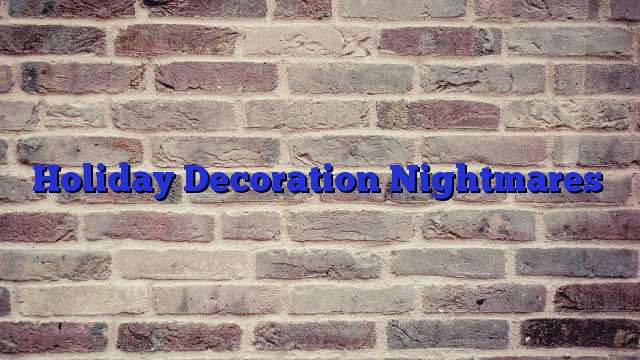 Halloween is the season for some truly terrifying decorations.

Now that Halloween over, though, it's time to set our sights on the next major holiday in the United States. No, I'm not talking about Thanksgiving. Technically, that is the next one up, but retailers are quick to skip right over it to get their Christmas on.
You normally wouldn't think about Christmas as having terrifying decorations. At least, not unless Jack Skellington was responsible for them. While this doesn't look like Jack's handiwork, it is still plenty terrifying:
LIFE-SIZE, SINGING, GYRATING ROBOT SANTA! KILL IT. KILL IT WITH FIRE!!!!!