#DisneySMMoms 2010 – Mania, Toy Story Style (Day 6, Part 2)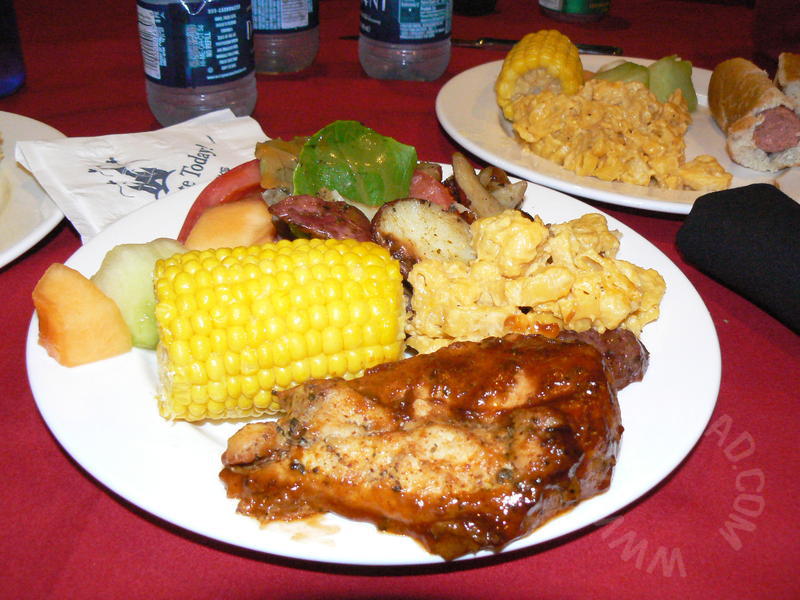 After meeting up with B, it was time for our last dinner at Disney World. We arrived at the location early and waited while other bloggers began congregating. After some time chatting, it was time to go in. We got a seat right up front with Christina, Tom and TJ. We ate, enjoyed the music playing and NHL got to meet Mickey and Minnie one last time.
I also got to catch up with DaddyDigest again and explained to him what had happened the previous night. We talked for a bit before NHL came over and told me that he wanted some dessert and it was almost time to go to the second part of the night. I went with NHL, got some ice cream bars and then returned to B and JSL so we could head to the "second part."
As you might have guessed from the title of this post, the second part was Toy Story Mania. They were opening the ride just for the Disney Social Media Moms and their families. We got on line and had a blast. I rode with JSL and B rode with NHL. After we got off, we went right back on line. Unfortunately, just as we were to board the ride, NHL declared that he needed to use the restroom. I left JSL and B to ride the ride while NHL and I sought out a bathroom.
When we got back, I decided that I couldn't let NHL leave Disney World without riding Toy Story Mania one more time. So we waited on line, talked a bit with some folks and then played Toy Story Mania again. We got out, met back up with B and, seeing as how it was extremely late, we needed to leave the next day, and JSL was already passed out, got on the bus back to the hotel.