LuLu.com Photo Book Review and Giveaway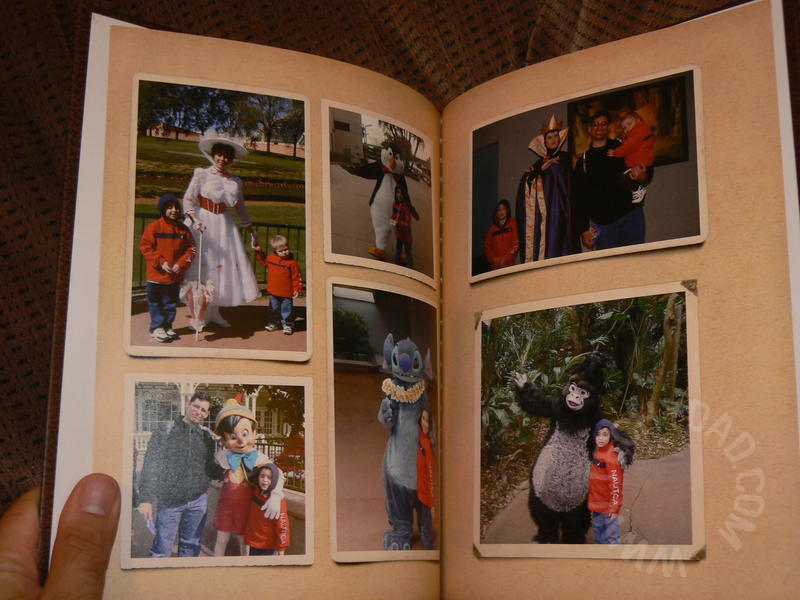 It's no secret that I love taking photos. I'll annoy my kids, wife and everyone in a five mile radius just to get that perfect shot. Once the photos are taken, I'll select the very best to put online to share with others.
But, as much as I love taking photos, I secretly hate printed photos. I never remember to put them in their frames, they never seem to find their way into photo albums and the ones I have up wind up old and outdated. If you were to visit my office, you'd see shots of NHL from when he was under a year old. He's 7 now, but I just never seem to get around to replacing those photos.
Photobooks, are another story. The photos in them don't go out of date the way a 4×6 framed photo will. You don't need to find an album to put them in (since they are already in a book) and you can easily tell which photobooks are for which events.
I was given the chance to review LuLu's photo books. I've put photo books together on other systems and had even made a LuLu.com one awhile back (for a charity project, though I never got around to ordering one for myself). In the time since I had put my last LuLu.com photobook together, though, they must have changed systems because I don't remember it being this easy… or fun!
First, I choose the theme of my book. I had decided to compile photos of every character we had met while at Disney World and Six Flags. I chose my photos, narrowed them down to eliminate duplicates and logged into Lulu.com. From there, I named the book, chose a cover and a design. I went with one that, I thought, felt like a travel journal. I was able to move photos around and choose different page layouts with different photo sizes. Before too long, my book was done and ready to be printed.
When it arrived in the mail, I eagerly opened up the package and was pleasantly surprised. The book looked even better in my hands than it did on the screen.
I really liked how some of the photos seemed to be "attached" to the page, as if I had glued them in by hand while others seemed to be floating slightly above it (as if they weren't glued in completely). We've taken this book to family events to show off. Cousin S, who will be going to Disney World soon, especially loved seeing all the Disney characters in the book. We will definitely look to LuLu for future photo book needs (and we have a few photo book ideas).
Giveaway:
Thanks to LuLu.com, one lucky winner will receive a free 20 page, 8.5 square hardcover photo book. To enter, simply leave a comment below answering this question: What types of photos would you fill your photo book with?
You can also earn bonus entries by doing any (or all) of the following items. Just be sure to leave a separate comment for each item that you complete.
Follow @TechyDad on Twitter. (1 bonus entry)
Follow @LuLudotcom on Twitter. (1 bonus entry)
Tweet about the giveaway on Twitter. Be sure to include @TechyDad, @Luludotcom (or Lulu.com) and a link to this post in the Tweet. (1 bonus entry per day) For example: Win a free 20 page hardcover photobook from @TechyDad and @LuLudotcom. http://bit.ly/9XYyFq #Giveaway
Subscribe to my RSS feed or let me know if you already are. (1 bonus entry)
Leave a comment on any of my non-giveaway posts from August/September/October. Leave a comment here letting me know which post you commented on. (1 bonus entry per comment, maximum 3 entries)
Write a post on your blog linking to this giveaway. Leave 3 comments about this to get credit for all of your extra entries. (3 bonus entries)
To enter, please follow the rules above within the comment section. Contest starts today, September 30th and ends at Noon EST on October 14th, 2010. You do not have to be a blogger to enter, but must leave a valid e-mail address for me to contact you for mailing address once the giveaway is over. I will select the winner using random.org and contact you via e-mail. You will have 48 hours to claim the prize. If there is no response, another winner will be selected. Open to U.S. only.
Disclosure: I received a free 20 page hardcover photobook and some other merchandise complimentary of LuLu.com in order to facilitate this review. No other compensation was given. The opinions expressed above are my own. LuLu.com is also providing the giveaway item to my readers.
NOTE: Due to a Typo (read: me copying and pasting and forgetting to update a section of text), the "@Luludotcom/Lulu.com" part of the tweet requirement wasn't listed for awhile. So I'm going to be lax on that requirement. (Not fair to disqualify entries for not adhering to a rule that wasn't spelled out properly.) Tweets should still name @TechyDad and have a link here, though, since those requirements were listed correctly.