The Brother P-Touch Durability Test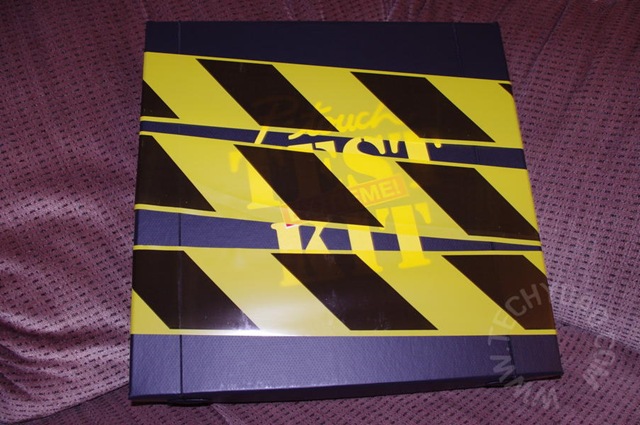 With two boys home all summer, keeping the house organized can be quite a challenge.  Some days it seems like all of the effort we put into cleaning and putting items away are undone when Hurricanes NHL and JSL blow through.  Thus, I was very interested in seeing how the Brother P-Touch system could help.
The first part of this review campaign was a durability test.  As you can see, a box was sent to me wrapped in caution tape.
Inside was a sponge, scrub brush, abrasive soap, a wipe soaked in nail polish remover and a piece of plexiglass with a label attached.
First, I scrubbed as hard as I could with the brush.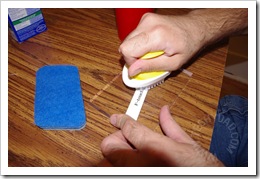 Next, I added some soap (mixed in water) and let it soak for a bit.  Then, I wiped it off with a sponge.
The label didn't show any sign of wear, so I used the scrub brush a bit more.
There was still nothing, so next up was the nail polish remover.
Besides smelling bad, there was still no sign that I had done anything to the label.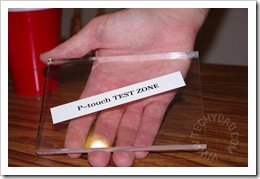 I'm definitely intrigued.  I put this label through abuse that should have removed it or at least scratched it.  Instead, the label held up.  If it can hold up to scrub brushes and abrasive chemicals, it might just stand a chance against two young boys.
Disclaimer: I wrote this review while participating in a campaign by Mom Central Consulting on behalf of Brother P-Touch and received a product and gift card to facilitate my review and a promotional item to thank me for taking the time to participate.