Prime Decisions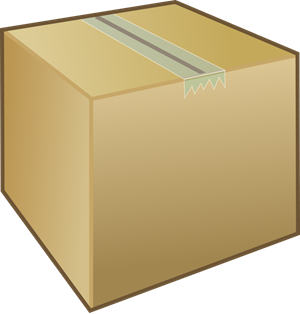 Right now, we're weighing a decision which could either cost us a bit more or save us some money.  We're deciding whether or not to sign up for Amazon Prime.
In case you haven't heard about the program, Amazon Prime gives you free 2 day shipping from Amazon, free instant video streaming, and free Kindle rentals.  Of course, the details are what makes this decision tricky.
First of all, not everything on Amazon's website qualifies for free Prime shipping.  Many items are left out of the deal which would mean that our Prime savings would be hit or miss depending on what it is that we are ordering.  That being said, Amazon has become a go-to store for us to order items from.  When I examined our last 6 months of orders, I found out that the shipping we had paid (or would have paid in the cases where we took advantage of their slower free super-saver shipping), would have come to more than half of Prime's cost.  So it might be worthwhile here.
When it comes to the streaming videos, we're always on the lookout for something that could help us cut the cable cord.  I was very intrigued with Amazon VOD since, unlike Netflix, they tend to have TV programs listed the day after they air.  Unfortunately, as I dug deeper, I found that past seasons (sometimes the previous season, sometimes 2 or 3 seasons back) were free for Prime members, but the latest episodes remained $1.99 each.  This means that a 26 episode season of a show would cost us over $50.  Multiply that by the nineteen shows that we currently DVR and which appear on Amazon VOD, and you get a cost of over $980.  Even spread out over 12 months, this would be pricier than cable.
Of course, the other option would be to just be patient and wait until the shows ended up on Prime.  However, that would mean waiting months, if not years, for shows that could be viewed relatively quickly via cable.  I'm not ashamed to admit that I'm just not that patient.
Now, it's possible that Prime could save us money by allowing us to cancel Netflix.  Currently, we pay $7.99 a month for Netflix and prime would cost $79 per year.  This would save us just over 2 months' worth of Netflix.  Still, this might not be the cable slicing possibility that I was hoping for.
Finally, there's the Kindle Lending Library.  We've grown quite fond of our Kindle.  We even went so far as to name "her" Kimberly.  This means that the idea of borrowing books from Amazon without having to pay extra for them is intriguing.  Again, however, the details are a bit of a letdown.  You can only borrow one book per month and you can't accrue your rental credits.  If real life intervenes and you take one and a half months to read a book, you've just lost and entire rental.  In this respect, renting from the library (which actually does some Kindle rentals) makes more sense.
In the end, we're going to have to weigh the pros and cons carefully before we sign up for Amazon Prime.
Do you use Amazon Prime?  If so, what do you think of it?
Note: The "Cardboard Box / Package" icon was created by Kliponius and is available from OpenClipArt.org.