Fishy Museum Activities
One of the things I like about going to the New York State Museum is that they always seem to have crafts or other activities for kids.  When the boys and I went last week, there were two fish related crafts to complete.
The first part involved fish painting.  Each of the boys was given a rubbery fish to paint.  They chose their colors and carefully painted their fishes until there was nowhere left to paint.
Once the fish was painted, they were given a piece of construction paper.  By placing the construction paper over the fish and pressing down…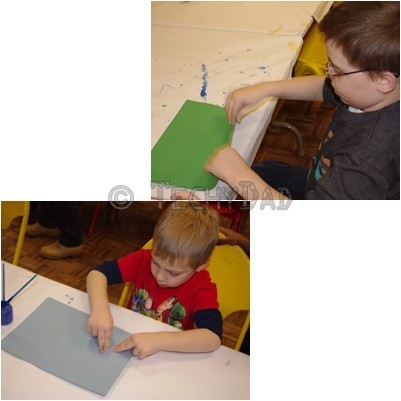 … they made a fish painting on the paper!
JSL's fish was small enough that he was able to make two on the same piece of paper.
With the fish painting done, it was off to the fish washing station to help the fish get all clean and dry for the next kids to arrive.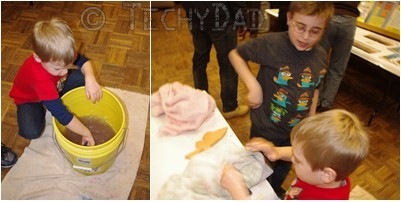 Later in the day, when we went back to collect our paintings (which had to be left to dry), the kids got to participate in another fish activity.  This time, they were given (one at a time), a fishing rod and taught how to cast out the line.  Instead of a hook, a block on the end would catch hold of some rubbery "fish" which could be reeled in.  A helper would then assist with the net to put the "catch of the day" in.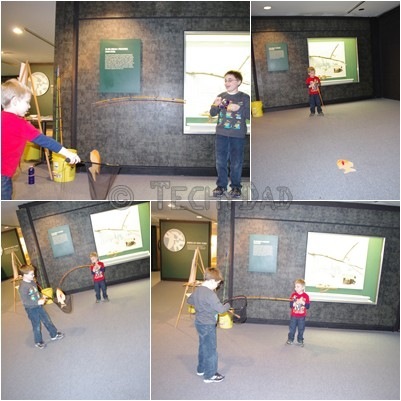 JSL wound up needing a bit of help with this, but both boys really enjoyed fishing in the museum.
Have you ever done any fun activities in your local museum?