Both of my boys love art projects, as the mounds of paper that we've collected over the years attest to.  Recently, however, NHL got to be a part of something bigger.  His school, and many more, had students reinterpret some pieces of art found in the New York State Museum.  The artwork was put on display in the Empire State Plaza's concourse near the New York State Museum.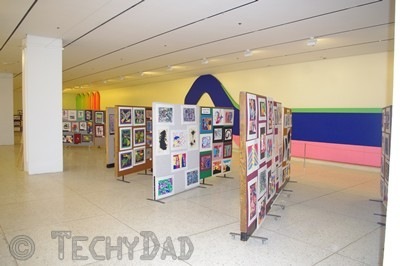 Over the weekend, we stopped by the exhibit to have a look.  After some searching, we quickly found NHL's art.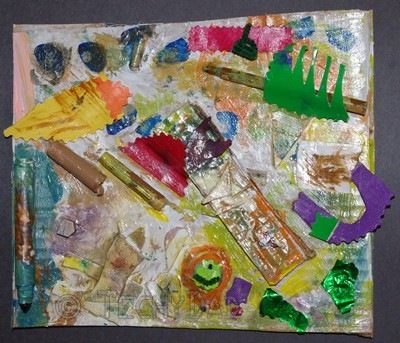 We were so proud of NHL.  He did a fantastic job.  We even got our artist to pose for a photo with his artwork.  (Begrudgingly, he doesn't seem to like having his picture taken.)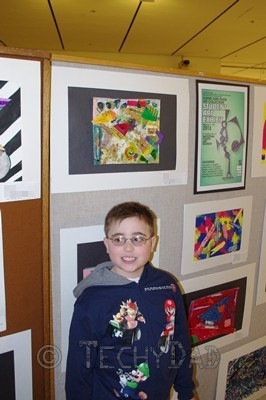 Of course, JSL felt left out so he posed with the artwork as well.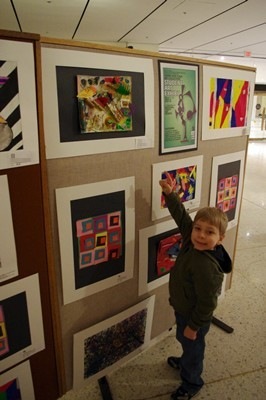 We also looked at all of the other art pieces on display.  NHL loved pointing out his classmates' art that was hanging up.  Meanwhile, all of us enjoyed seeing the various pieces.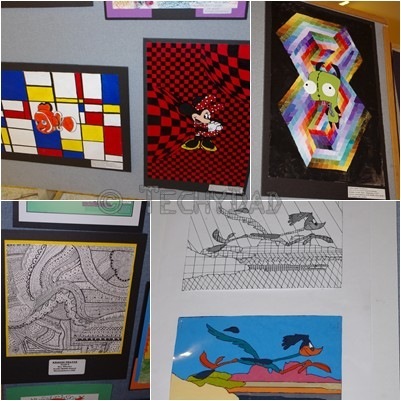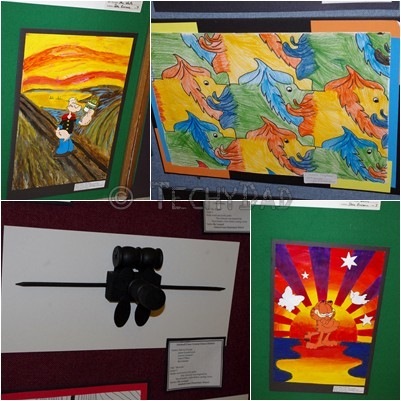 It is clear that there are some very talented artists in our schools.  Here is hoping that we get to see some more amazing pieces from them in the years to come.