Happy Valentine's Day To My Beautiful Wife
The past few days have been rough ones at our house.  JSL has come down with a stomach bug that's got him… well let's just say both ends are experiencing unexpected exiting procedures.  So our days have been packed with worry over JSL and our nights (with JSL invading our bed) are just packed.
Needless to say, this isn't going to be a very romantic Valentine's Day.
Still, I wanted to send this message to the woman I love.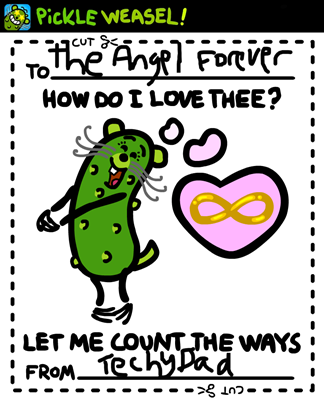 Also, Happy Valentine's Day to JC Little, aka Little Animation, the creator of Pickle Weasel.