Matzoh Ball Cookin'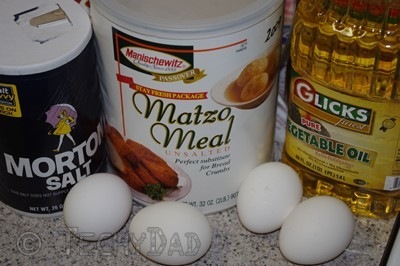 Passover is rough on JSL.  Most of the foods he likes eating aren't allowed so he becomes even more restricted than normal.  Given that one of the foods that he loves are matzoh balls, I figured we'd make some.
First you start off with your ingredients: 1 cup matzoh meal, 2 teaspoons of salt, 4 tablespoons of vegetable oil, 4 eggs, and 4 tablespoons of broth or water.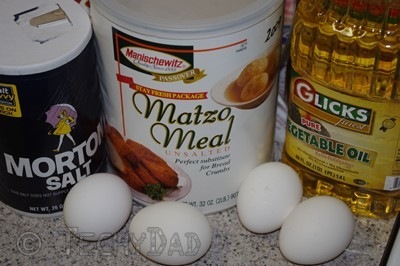 Combine the ingredients in a bowl.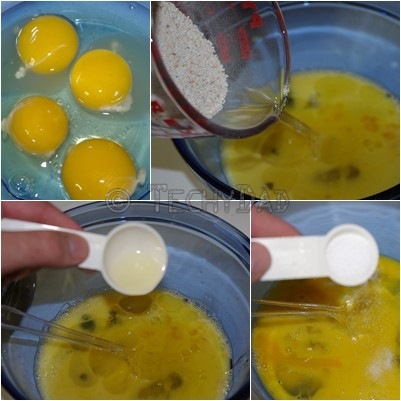 Stir well.
Then refrigerate for 15 minutes.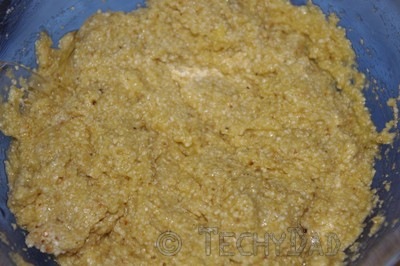 Next, roll into balls and drop into boiling water (or broth).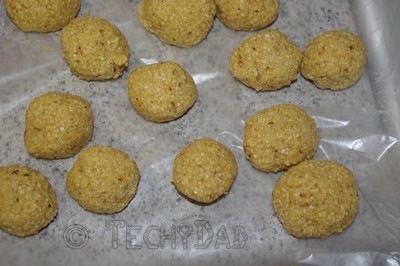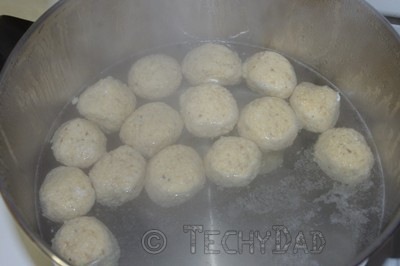 Simmer for 30 to 40 minutes, drain, and your matzoh balls will be ready to eat.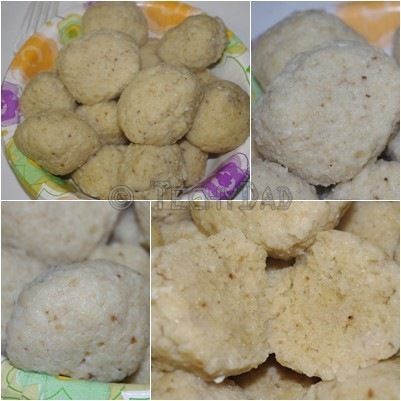 Freshly made matzoh balls are delicious and really take minimal effort.  Given that we have a lot of matzoh meal left over, I think we'll be making many more batches in the future.