Happy Birthday To Me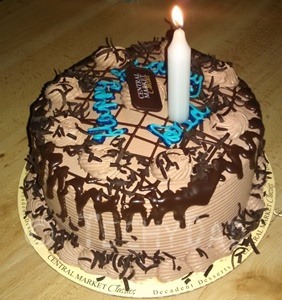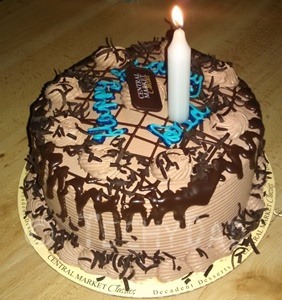 Yesterday was my birthday.  I turned 39.  Only one more year until I need to bid farewell to my thirties and hello to my forties.  (I may be planning out a mid-life crisis already.  Don't want to leave something like that to chance.  My ideas of a techy mid-life crisis might be the subject of a later post.)
I woke up in the morning, very tired.  The previous night, I had been moving a website I manage from an old server to a new one and it wound up taking longer than I thought.  Thankfully, the boys let me sleep late.  Finally, it was time for a quick breakfast and then come up with something special to do.
That's when I blanked.
For the life of me, I couldn't think of one thing I'd like to do that wasn't really an activity for the boys.  After spending much time racking my brains, B made a genius suggestion.  She asked if I wanted to see Guardians of the Galaxy.  I did but was on the fence as to whether the movie would be fine for the kids to see.  After reassuring me that a friend of hers took her young kids to see it and that most of the inappropriate moments were related to cursing, not violence.  We decided to take a chance on the movie.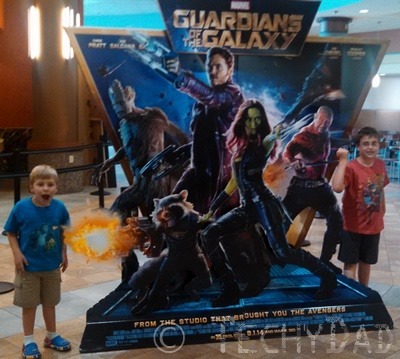 We got to the theater and attended a showing at a Regal Cinema's RPX theater.  This wasn't a 3D showing (as JSL doesn't like 3D movies), but the RPX screen is huge.  It goes from just above the floor of the theatre to the ceiling.  The previews came on and NHL immediately put his fingers in his ears.  As I've written about before, NHL is Autistic and has sensory issues.  One of these involves sound.  The noise of the sound system was overwhelming to him.  Thankfully, once the previews began, the volume seemed to level off and NHL seemed to be able to handle it.
Guardians of the Galaxy was amazing.  It was funny, suspenseful, action-packed, and had incredible visuals.  Did I mention it was funny?  I glanced over during many of the jokes to see B and the boys laughing.  The crowd in the theater kept bursting out laughing as well.  I've seen all of the Marvel Avengers-line movies (Iron Man, Thor, Hulk, Captain America, and Avengers) and loved all of them.  This one was definitely one of the best of the bunch – and that's saying something.  Not to spoil anything, but I want a dancing "baby Groot" for my desk.  (As with any Marvel movie, stick around until the credits are done.)  I now think the boys might be able to watch the other Marvel movies with me.
After the movie, we made our way out to a Mexican restaurant for dinner.  I had the Enchiladas Mexicanas – which were cheese, spinach, and refried bean enchiladas served with Mexican rice.  It was delicious.
After this, we picked up my cake from Price Chopper and went to B's parents house for dessert.  B's parents gave me a cell phone accessory that everyone should have.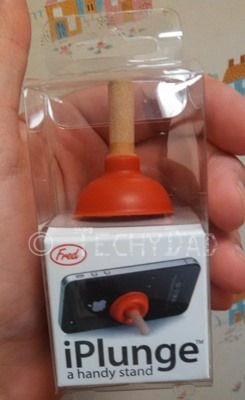 Yes, this is a portable Unicorn horn.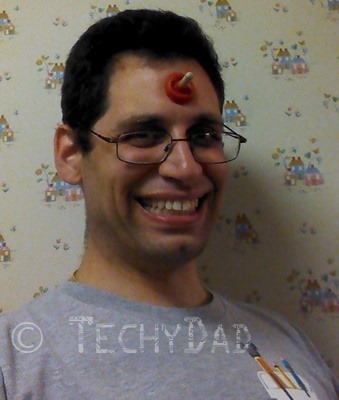 Wait, it's a cell phone stand? Well, it's multi-functional.
It was a wonderful birthday.  I'd say I can't wait for the next one, but forty is looming large.  I plan on savoring this next year and hope it crawls by slowly.