Cruising Like A Norwegian On The Gem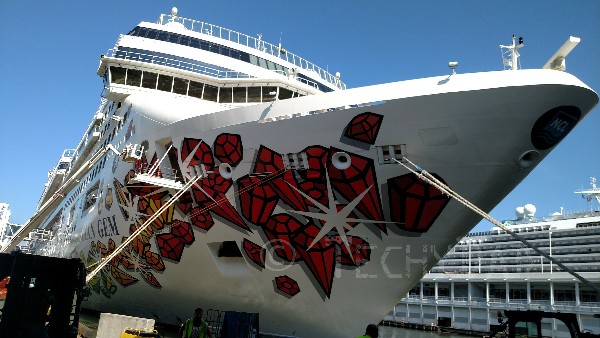 At the moment, we're on the Norwegian Gem for a seven day cruise to Cape Canaveral and the Bahamas. Internet access is limited, but I'm taking a lot of photos to share later. For now, though, here's are a few shots from our first two days.
First, we arrived at our ship and we're amazed by how big it was. It's one thing to HEAR how big it is, but it's another thing to see it.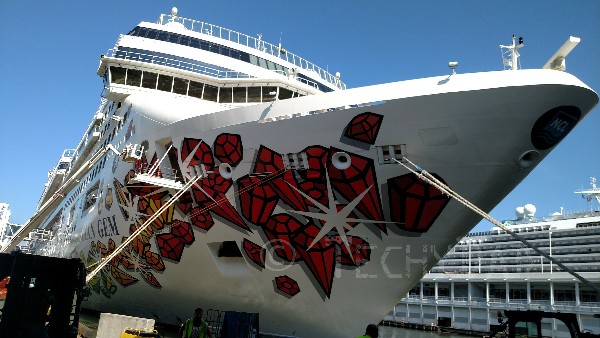 We got on board, dropped off our bags at our room and went for a walk around the ship. We also decided to start using our Ultimate Beverage Plan: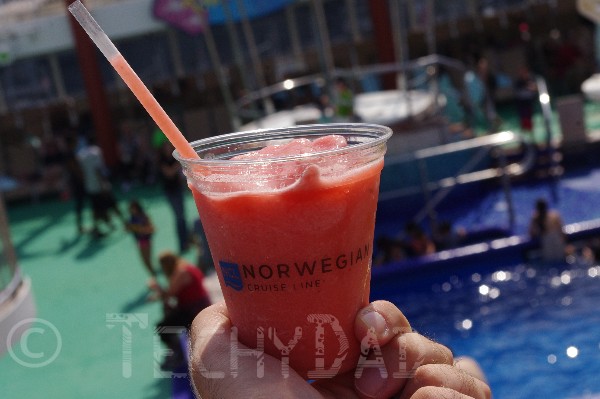 That's a nonalcoholic strawberry daiquiri.
That might just be my new profile picture.
The boys said hello and goodbye to Lady Liberty.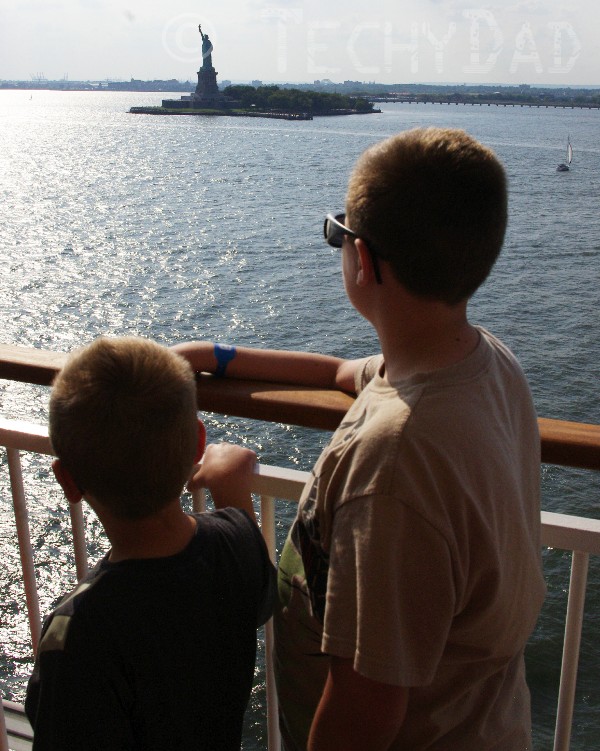 We had dinner in a restaurant at the back of the ship. My fresh mozzarella and tomato was phenomenal. (It looked so good that I tore into it before taking a photo.) The eggplant was amazing and the chocolate volcano was incredible. The view out the rear window was great too. (Mental Note: Photoshop someone water skiing behind the boat.)
Today, we went to the pool and the boys and I had a blast on the water slide and splashing around.
More photos will definitely be coming and it looks like plenty of great times are ahead.