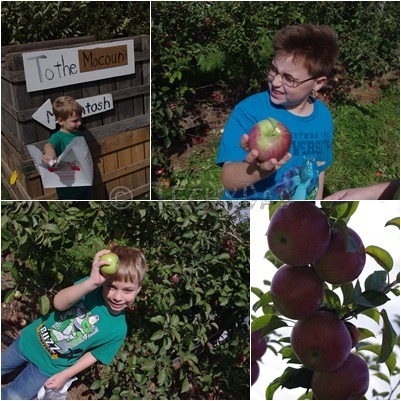 This past weekend was a perfect fall day.  It was sunny, but not too hot.  A breeze was blowing but it wasn't too cold.  Ideal weather for apple picking.  We went to a nearby farm – Indian Ladder Farms, got our bags, and began to pick.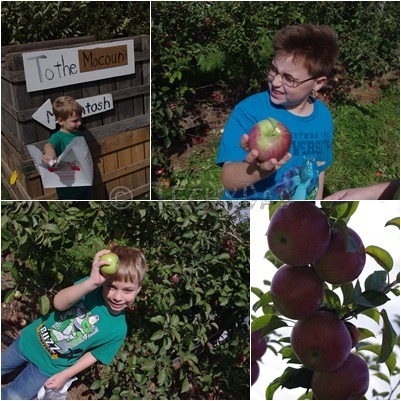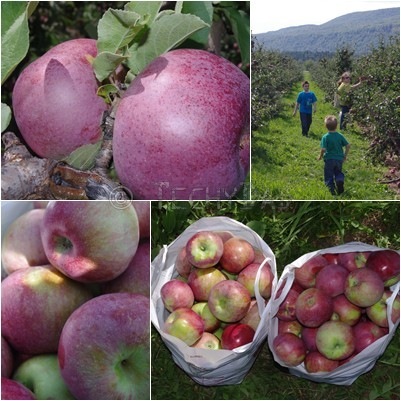 There were so many big apples that, before long, our bags were filled beyond capacity.  A couple of apples rolled out as we tried to pick them up.  The boys scooped these up and helpfully carried them to the car.  Later that day, I'd weigh the apples to determine that we had picked 44.5 pounds of apples!
We weren't done yet, though.  After driving across the road, we went to the farm itself.  Indian Ladder Farms is at the foot of the Helderbergs.  It's beautiful and there was a lot to look at there.  Specifically, the boys enjoyed seeing, petting, and feeding all of the animals.
After washing our hands, we stopped by their shop where we bought apple cider, honey, and apple cider donuts – all made at Indian Ladder Farms!
Though we were only there around two hours, we got a lot packed in.  We left (munching on the delicious donuts in the car) vowing to come back some time soon.  We might skip the apple picking, though, until we can work through all 44.5 pounds of apples.  (If you know of any good apple recipes, please post them in the comments!)
And thus ended our adventure.
(Yes, I am easily amused!)