Aloha Friday: Niagara Falls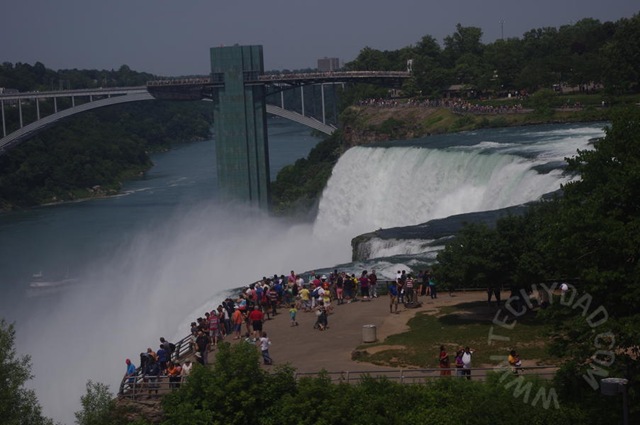 This past Saturday, we went to visit
Niagara Falls with Aunt M and Cousins S & B.
The kids loved seeing the falls, though JSL did not like the horseshoe falls' spray blowing onto him.  This from the kid who walks slowly when it's raining while saying "I don't mind.  I *LIKE* getting wet!"
I especially was geeking out about the waterfall stats:
Between the two falls, 725,000 gallons of water fall over Niagara Falls each second.  That means that it would take Niagara Falls, 382 seconds (or a mere 6 minutes
and 20 seconds) to fill the Empire State Building.  (I can almost imagine the infographic writing itself.)
My Aloha Friday question for today is: Have you ever visited Niagara Falls?
Don't forget to enter my Outback Steakhouse $45 gift certificate giveaway!
---
Thanks to Kailani at An Island Life for starting this fun for Friday. Please be sure to head over to her blog to say hello and sign the linky there if you are participating.
Aloha #95