Happy Birthday To Me, or Feeling Older But Not Slowing Down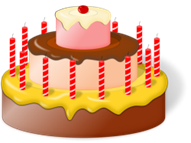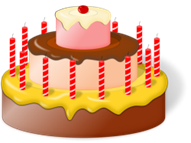 Today is my birthday.  As of today, I'm 36 years old.  This means that I'm beginning the slide out of the 30's toward the 40's.  In many ways, I still feel like I'm in my 20's.  Yet, increasingly, I feel aches and pains that I never felt a decade ago.  My elbow hurts if I lift anything too heavy (like JSL) and my back can seize up at times.
Still, I'm not going to let that slow me down (much).  I still plan on playing with my boys and being active with them.  I'm not going to be one of those parents who sits down on the sidelines while their children play.  Those parents are missing a golden opportunity to be part of their children's lives.
All too soon, my kids will be teenagers.  Most likely, they won't want me tagging along on their adventures.  I'll likely be tossed aside as being "uncool."  If/when that happens, I might take the opportunity to sit down.  Until then, if you need me, I'll be running around the playground with my boys!
Have you been feeling older?  How do you keep yourself feeling young?