Cooking With TechyDad: Dark Chocolate Peanut Butter Banana Ice Cream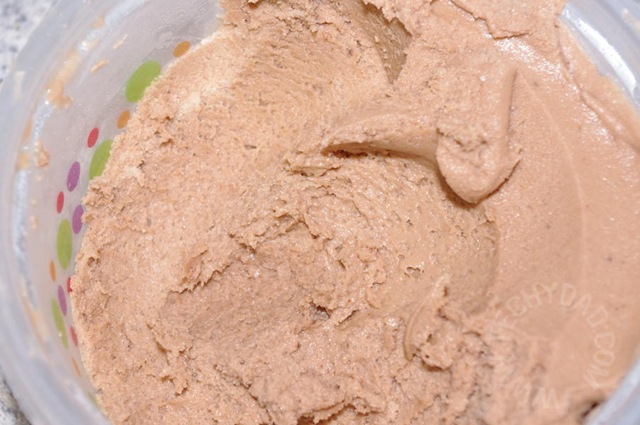 It's inevitable.  You buy a bunch of bananas and though you use many, one or two start to turn brown.  Not just normal brown, though.  Those are still good to eat, but threatening-to-go-mushy-any-day brown.  Time to toss out the bananas and buy a new bunch, right?  Wrong.  Well, maybe buy a new bunch, but don't toss those old ones.  Any baker will tell you that many a great banana-based recipe can use ripe bananas.  Banana bread.  Banana pancakes.  Banana pudding.  Banana muffins.  Ice cream.
Yes, you read that last one right.  Using only bananas and one other ingredient, you can make ice cream!  That other ingredient isn't even milk.
First, let's start with the bananas.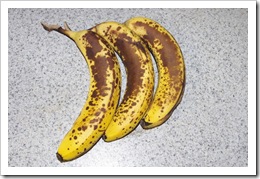 Peel and slice the bananas.  Stick them into ziploc bags and put them into the freezer.  I usually put about 1 to 2 bananas per bag.  Allow them to freeze for awhile.  This might take a couple of hours, but you could also just put bananas in as you have them until you've collected enough.
Once you have quite a few bananas, you can make the ice cream.  Take out your bananas and a jar of Peanut Butter & Co's Dark Chocolate Peanut Butter.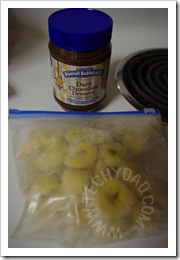 First, put the bananas in your blender.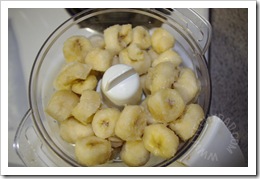 I usually work in batches of 2 bananas.  I made a 4 banana batch once and it overwhelmed my poor blender.  With the bananas in, turn the blender on.  After awhile, the bananas will turn crumbly.  You might have to stop a few times to move bananas off the blender's sides and towards the middle.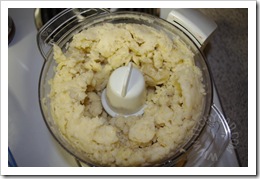 Finally, the whole thing will take on a creamy, almost soft-serve texture.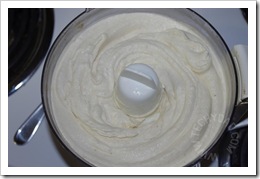 At this point, toss in the dark chocolate peanut butter.  One tablespoon per banana.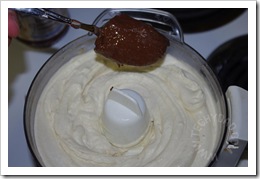 Turn the blender back on and puree the mixture together.
You now have soft serve dark chocolate peanut butter banana ice cream!  If you want your ice cream more like hard ice cream, just put it in a container in the freezer for about 3 hours.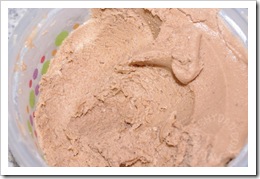 There you go.  Hard dark chocolate peanut butter ice cream!
Given that this is only bananas and peanut butter, it's probably healthy, right?  Well, I came up with this little nutritional chart to the right.  As you can see,
1 banana's worth of the ice cream is under 200 calories, has only 7 grams of fat, and has 4 grams of fiber.  Plus, it has 35% of your daily requirement of B6 and 20% of your daily requirement of Vitamin C.  Let's see plain ice cream do this!
Of course, it could be the healthiest ice cream in the world, but it wouldn't matter if it tasted horrible.  Luckily, it tastes great.  I gave it to my boys and they loved it.  I toyed with hiding the secret, non-dairy aspect of the ice cream from them, but decided to let them in on the secret.  They still begged for bowls of it every night.  They even tried asking for it for breakfast.
"After all", NHL reasoned, "it's peanut butter and bananas.  It's healthy!"
I've got to admit that I seriously entertained the notion of breakfast ice cream.  Sadly, for the kids, I eventually turned them down.  Still, I don't mind giving them a bowl or two for dessert and they don't mind gobbling it up.