Happy Fortieth Birthday To Me!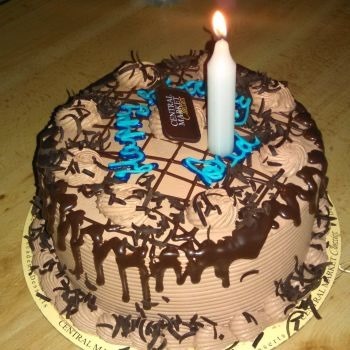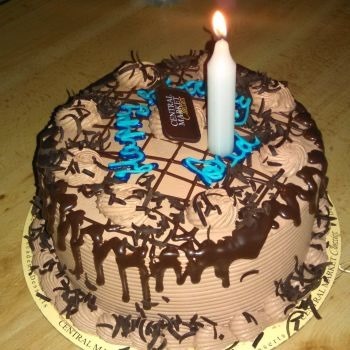 Today is a big day for me.  Today, I bid my 30's goodbye and say hello to my 40's.  Yes, today is my 40th birthday.
Ten years ago seems like a lifetime away.  At that time, I was much heavier, NHL was only two years old, I didn't have any grey hairs, and I felt like 30 was SO old.  In the past ten years, NHL learned to walk and went from daycare to pre-K to kindergarten to elementary school to middle school.  We stood up for him when he was bullied and administrators wanted to sweep it under the rug.  We learned about Autism, what NHL having it meant, and that I likely am on the spectrum as well.  I lost enough weight to be called "too skinny" for the first time in my life, gained some of the weight back, and lost more again.  JSL was born, scared us way too many times with febrile seizures and head injuries, and progressed up to elementary school.
Over the last decade, we took the boys to Disney World four times – once on our own and three times for Disney Social Media Moms.  B & I had a "just us" trip cancelled due to a hurricane and were lucky enough to get some of it back thanks to being invited to cover the New Fantasyland opening.
Technology has exploded in the past ten years.  Ten years ago, I didn't even know what WordPress was and now I'm constantly working with it.  Our world expanded drastically as we discovered social media and gained new friends on social media.  We've gone from flip phones to smartphones and constant Internet access. 
I've learned many lessons about life in general, about parenting, and about myself.  I've introduced the boys to many different geeky topics such as superheroes and Doctor Who.  I've found a whole new level of geekiness that exists in sharing your geeky interests with your child.
I'm actually writing this with a half hour to go on my 30's.  As I write about my geekiness with only thirty minutes left until I turn 40, I can't help but imagine turning 40 as if it were The Doctor's regeneration.  It might not be as dramatic as my entire body and personality suddenly changing, but I am going to have to say goodbye to 30's-Me and say hi to 40's-Me.  Some of the last words of Matt Smith's Eleventh Doctor seem to apply here:
We all change, when you think about it, we're all different people; all through our lives, and that's okay, that's good you've gotta keep moving, so long as you remember all the people that you used to be.
I'll always remember 30's-Me and I might even miss him a bit, but I'm also excited to see what fun things 40's-Me will encounter.  Here's hoping this will be a great decade!