While visiting my parents over the weekend, we took the boys to a playground.  As they had a blast, I began to think about the animated GIF capabilities of PhotoScape, our Picnik replacement.  (Yes, I'm a geek.)
So, since I'm too tired from the trip home to write out a coherent post, here's an animated shot of my boys doing one of their favorite things in the world: Swinging at the playground.  I call this one, The Forever Swing.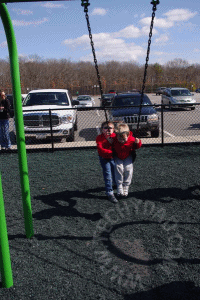 Of course, NHL should get some swinging in, so here's The Forever Swing, Part 2: Forever More.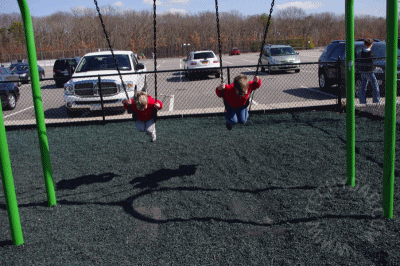 Doesn't that look like fun?