Aloha Friday: Delicious Desserts
As I posted yesterday, I had quite the delicious dessert for my birthday dinner.  I'm still drooling over the cake-enrobed, ice-creamy, fried deliciousness.  Here it is again in case you missed it.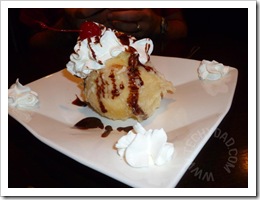 If you'll excuse me, I need a mop to clean up all of this drool.  While I do that, here's my Aloha Friday question: What desserts make you drool?
---
Thanks to Kailani at An Island Life for starting this fun for Friday. Please be sure to head over to her blog to say hello and sign the linky there if you are participating.
Aloha #99