Free Comics On May The Fourth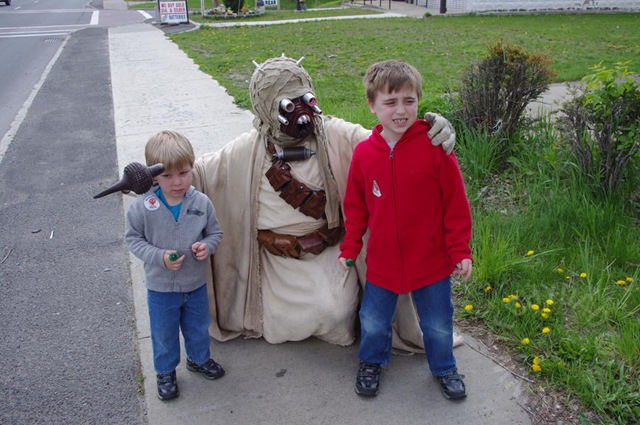 Tomorrow is May the Fourth, also known as Star Wars Day.  ("May The Fourth/Force Be With You.")  This seems like the ideal day for some geeky activities.  Thankfully, tomorrow is also Free Comic Book Day.  Yes, tomorrow, comic book shops all over the United States, Canada and many other countries will give out comic books for free.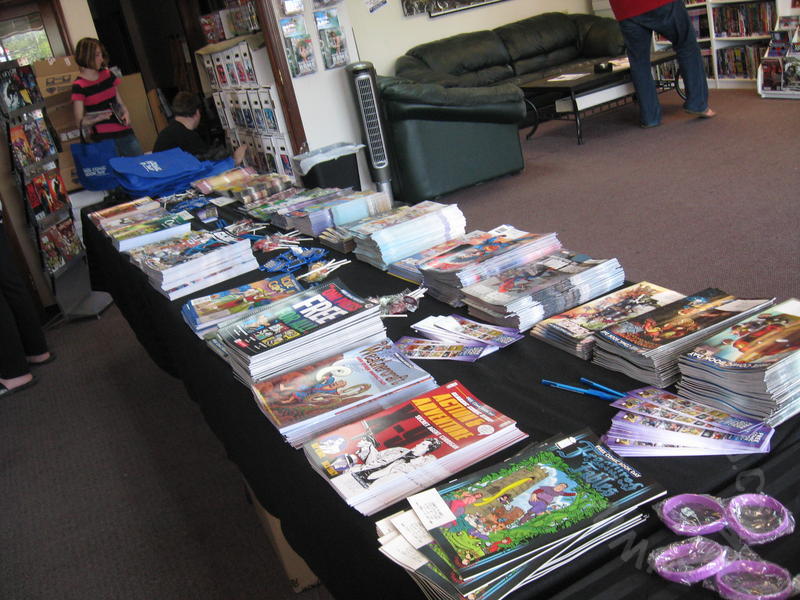 I've taken NHL and JSL to Free Comic Book Day two times.  Three years ago, we went for the first time.  That first time, we wandered into the room and the kids jaws dropped when they saw the array of comic books before them free for the taking.  We gathered up some comics, picked up a package of superhero cards and headed home to read our new acquisitions.
The next year, while B was off on a "Mom Field Trip", I took the boys to Free Comic Book Day again.  This time, some people were there dressed in costume.  They got their picture taken with a storm trooper, a Tusken Raider, and Spider-Man.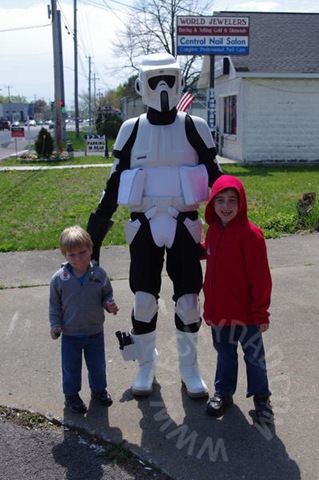 Like the previous year, we got some comic books (this time limited to five each) and later had fun reading through them.
Last year, Free Comic Book Day landed a few days after we had just returned from a trip to Disney World for the Disney Social Media Moms Celebration.  In addition, we had to plan a birthday party for JSL's upcoming birthday.  With all of the post-vacation/pre-party chaos, we didn't make it to check out the free comics.
This year, we're planning to return to Zombie Planet to see the selection of free comics.  I can't wait to browse the selection with my boys and check out the other geeky goodness that only a local comic book store can provide.
Are you going to Free Comic Book Day?