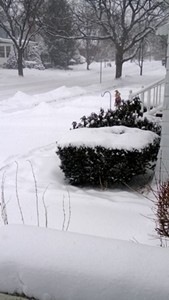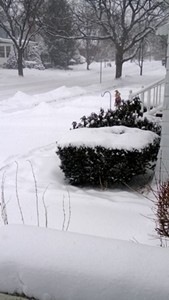 On New Year's Day, we took the boys to the movies to see Frozen.  It was a great movie which kept me guessing and had strong female characters.  The male characters, while important to the story, weren't essential to the point that the female characters had to rely on them.  The female characters were definitely not damsels in distress awaiting a prince to save them from the danger.
On Thursday, I had taken the day off of work and so the boys and I indulged in some movie watching.  We had watched Star Wars on New Year's Eve, so we watched The Empire Strikes Back.
As the Hoth scenes showed Luke and Han freezing in the driving snow, NHL, JSL, and I huddled under blankets.  I had gone out earlier to shovel snow and it was cold out.  Extremely cold.  The app on my phone said it was 2 degrees out but that the wind chill made it feel like -14.  Yes, NEGATIVE FOURTEEN DEGREES!
So even though I was under a blanket and should have been warm, seeing all the Hoth snow on TV, the recent memory of the movie starring a character who generated snow and ice, and remembering how cold I was while shoveling made me feel freezing cold.
Until the weather warms up a bit, though, at least I'll have some good songs to sing from Frozen.  Like "Let It Go" (which I find personally applicable in some ways, but that's a whole other post).  I'll leave you with the video so you can sing the song as well.