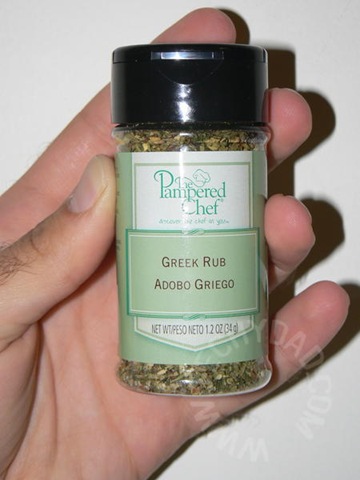 As I've mentioned before, there's a Greek restaurant near my parents' house that had the best chickpeas.  They were marinated in olive oil with onions and spices.  I've long wanted to get the recipe or duplicate it, but one ingredient always eluded me.  The last time we were there, though, the chickpeas tasted off.  We suddenly realized the missing ingredient: lemon.
During a Pampered Chef party at CutestKidEver's house, we found a Greek rub that seemed to contain just the spices we needed.  Score!
So here's my recreation attempt.  First, the ingredients: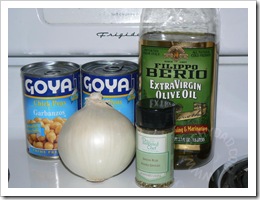 That would be chickpeas (2 cans), a small onion, the Greek rub and some olive oil.  Now, we we chop up the onion.
Drain the chickpeas and pour them into a container.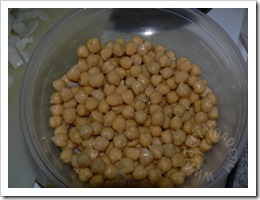 Now add the chopped onions.
And the Greek rub and the olive oil.
Now mix and marinate for a day or so.
In the end, this was good, but there's still more to go before I've perfected it.  First of all, refrigerating it only leads to the oil congealing.  Also, the onion taste was way too strong.  I might try a milder onion next time or perhaps sautéing it slightly to soften it up and remove some of the strong flavor.  I might also make smaller batches so that we don't have a huge container of a slightly off version.  All in all, though, this was a decent first try.
(By the way, this was my first post composed using Windows Live Writer. I'm just getting used to it, but so far I love it!)